If you have a Dell computer or laptop, you must be familiar with Dell service tag. Dell service tag is used to identify the details about the system hardware including hardware etc. This helps in finding support for your system quite easily for example the device drivers etc..
Although you can find the Dell service tag easily on the back of your system, Dell Service Tag Lookup Tool is a small tool that makes it quite easy to find the service tags of all the Dell computers and laptops very easy. Using this utility you can easily find the service tag of any Dell system in your network remotely. Just enter the IP Address or name of the computer in the field and click on Lookup Service Tag button. The software will retrieve the service tag for you.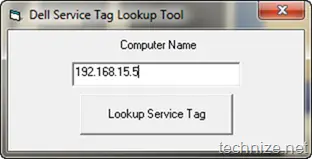 The only problem I have seen in this software is the installation. It is bundled with FileBulldog toolbar. I don't recommend installing the toolbar along with the utility. When installing, choose custom installation and uncheck all the check boxes. This will save you from installing the toolbar onto your browser.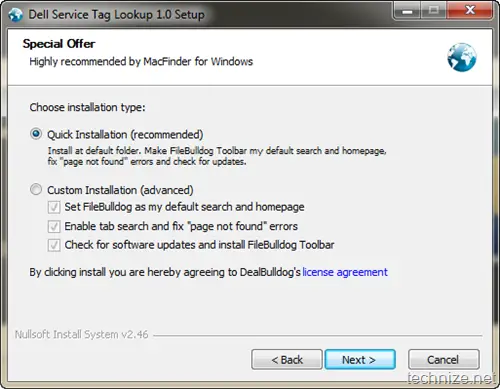 Download Dell Service Tag Lookup Tool