Cyberlink YouCam is a fun software which adds some stunning effects and cool features to your webcam. If you are a heavy webcam user and video chat very frequently, you will love this piece of software. It is not anything productive or something that will add value to your business but YouCam will make your videos more interesting and fun.
You can add cool funky effects to your webcam and capture a video or a snapshot. YouCam can let you wear a funky hat, light up fire on your head or let you wear a weird mask. These are some among the many effects available in YouCam.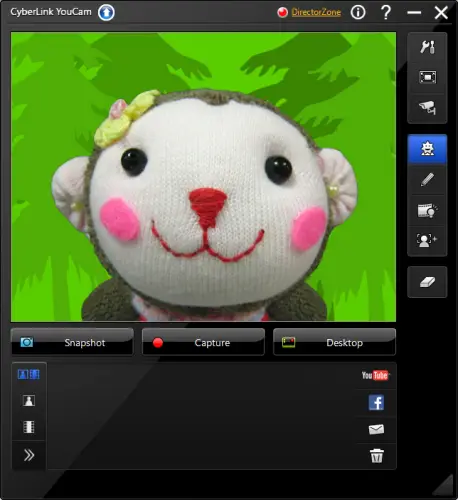 Installing Cyberlink is a breeze. There is no configuration required. You only have to press the Next button a few times and it will automatically be installed and integrated in your favorite instant messenger like Windows Live Messenger, Skype and Yahoo Messenger.
When you start YouCam for the first time, you will see the screen split into two columns. The left screen will show you the actual output of the webcam and different functions to capture from it. The right column is the effects room. You can add effects from the effects room to your webcam.
You only have to click on the effect and it will be implemented and shown on the webcam column immediately. Then you can take a snapshot or capture a video from your webcam along with the effect you have selected from the effect room.
YouCam gives an easy way to share captured videos and snapshots on Youtube and Facebook or even email the media to any friend.
One feature of YouCam that I like the most is the surveillance feature. Now you can easily use your webcam as a surveillance cam. YouCam gives three options of capturing video continuously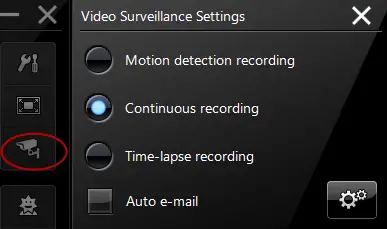 Motion detection recording
Continuous recording
Time lapse recording
All three options are self explanatory. You only have to select one and then click on the start button to start recording.
The latest version of Cyberlink YouCam is 5 which costs about $34.95 but you can easily get YouCam 3.1 for free!
Go to this Chip.de promotion page. The page is in German language. You can use Google translate to translate the page to English.
Click on the Zum Download button

Click on Download-Server Chip Online link. Cyberlink YouCam 3.1 will start downloading.

Install YouCam and enter the following license key when asked for it during installation
YD7J321981532392
I hope this software will add some fun effects to your webcam and your life. What are your experiences about this software? Mind sharing some of your creations with YouCam? 🙂