Yahoo has finally released the new version of Yahoo Messenger, Yahoo Messenger 11.5.0.192 with a lot of new features and improvements over the previous versions. My opinion about Yahoo Messenger has been that it was a great product in the beginning but then it was overshadowed by not coping with the competitors mainly Skype and the amount of spam. In my opinion, Yahoo receives more spam than any of its competitors including Skype, Windows Live and Google. But still Yahoo Messenger hasn't lost its space and is being used by millions of users.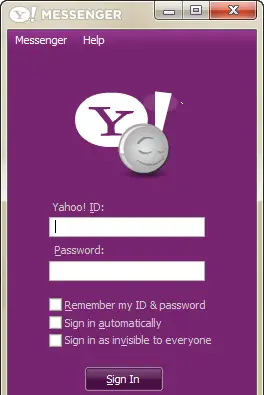 There are a lot of improvements in Yahoo Messenger 11.5 which will give a more attractive and smooth experience to the users. Let's look at what is new and what has been improved.
Tabbed IMs – This has been the greatest improvement in Yahoo Messenger 11.5. Now there will be less screen clutter as all the IM windows will be encapsulated into one main window. Skype has already implemented this feature a while ago. The IM tabs are located at the bottom of the windows instead of top which seems to be default in all other messengers. Logically it's good because this ensures less eye movement on the screen making it easy on eyes and a bit more productive. You can also separate one tab as a window by right clicking it and selecting Separate from Tabs or by using the keyboard short Ctrl+Alt+S.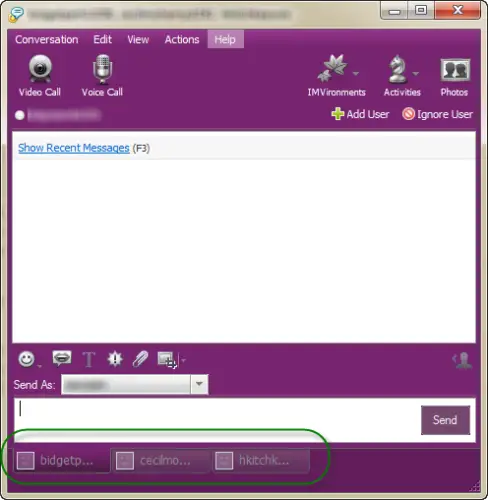 Better spam management – The Yahoo team claims that now the Y! IM has a better spam management system. Now you can ignore multiple add requests with a single click but I think this is not enough. The Yahoo team should do a lot more in this area.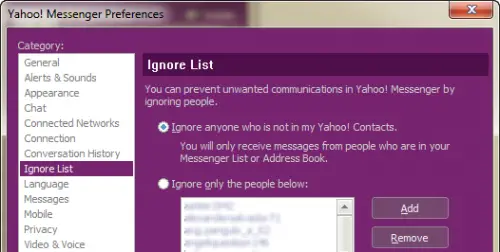 Recent Contacts – Skype includes a separate tab for recent conversations. Now Yahoo Messenger has added a similar functionality by adding a group at the top of contacts list which will include all the recent contacts with which you had conversations. Another smart feature that will make Y! Messenger more helpful.
Smiliies and emotions – Yahoo Messenger had a lot of smiley emotions but not all of them were shown in the smiley pop screen. Some of the were hidden and their shortcuts were available on the web for use. This made it harder for users to remember the shotcuts of their favorite smilies. Now all the emotions are available and you can cycle through the available emotions by using the forward and back buttons. Yahoo Messenger also remembers your recently used smilies so you don't have to browse through the emotions window again and again.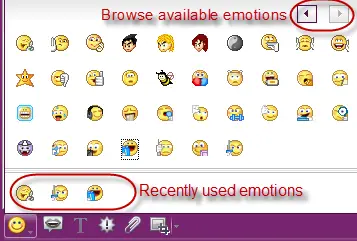 These were some of the major improvements in Yahoo Messenger 11.5. You can download the latest version from below:
[download id="10″]
Download Yahoo Messenger 11.5 from Yahoo servers directly.
Update: Yahoo Messenger 11.5 has been updated. Please download the new and latest Yahoo Messenger 11.5.0.192 from here.