Windows 8 includes the Metro UI Xbox Music app which can stream online music for you or play the music files stored in your computer. You can play individual or multiple audio files through Xbox Music app. However, we tend to make several playlists that have different combinations of songs depending on our mood. This tutorial will teach different possible ways to play your songs using the Xbox Music App.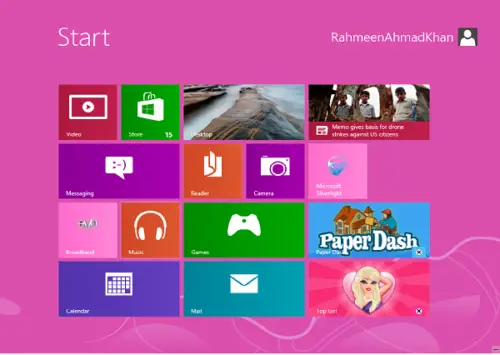 How to Create a New Playlist in XBox?
Go to Start -> Music .
It will take you inside the Xbox music.
Select 'my music' -> 'playlists'.
Click '+ new playlist' .
Save your playlist with a suitable name.
Select albums, artists or songs to add songs to your playlist.
Note: My music in XBox will display the name of songs that are stored in the local 'Music' folder in the libraries. So, if you can not find any song there , it means that you need to add some audio stuff to your libraries.
How to Add Your Songs to Xbox Music App?
Press 'Windows Key+ E ' to open windows explorer.
Go to Libraries.
Select Music.
Copy your favorite songs and paste them in the 'Music' folder.
You can select 'Play All' option in the ribbon to listen those songs, but it won't save any playlist.
Similarly, if you select 'Add to Playlist', they will be added to Windows Media Player playlist.
Open the Xbox music app again and now you will see a list of recently added songs.
You can select multiple songs to play or play all. But, we want to make a selection once and also save it for future use by creating a playlist.
You can also include entire folders into 'Music Library' without the need to copy files to a single folder.
In the 'Music' folder, click 'Manage' tab in the ribbon.
You can expand your music library by adding more songs in it.
Click Add.
Select the folder to be included in Music Library.
Click 'Include Folder'.
The folder has been successfully included.
How to Add Songs in Your Playlist?
Since we have not added any song to our playlist, we should add some to it.
Go to my music -> songs/ albums/ artists.
Select the songs to be added.
Selected songs are highlighted with a tick sign.
Click on the song tile again if you want to de-select any song.
Right click on the screen to see the options.
Select 'Add to playlist' -> <playlist name>.
How to Play any Playlist?
Select 'my music' -> playlists.
Either add a new playlist or listen to any existing playlist.
Right click on the name of the playlist and it will be highlighted with a tick sign.
Right click on the screen to see the different options for playlist.
Select 'Play Selected' to play it.
You can also delete any playlist by selecting the playlist and click delete option at the bottom.
How to Play Single Song with Xbox Music App?
 How to Play Multiple Songs in Xbox without creating Playlist?
You can make a random selection of songs as 'Now Playing' and enjoy them.
Assuming that you are inside Xbox Music App, right-click and select 'Open File'.
You can browse all your music files where ever they are in your computer.
Browse your files by clicking on the drop down arrow next to 'Files'. 'Go up' takes you one step back i.e. to the previous/parent folder.
Click on the songs to make choice.
Double click on a song name will clear the selection.
Selected song names are displayed in the footer.
Click 'Open' to play them.
I hope this tutorial will be helpful for you and I'd like to thank you for reading. If you like the article, please leave a helpful comment and share it with your friends.