Windows 8.1 Preview is available for download. At Worldwide Partner Conference (WPC), Microsoft has announced that Windows 8.1 final and stable version will be released in August, 2013. Although Windows 8.1 Preview has a lot of bugs that need to be fixed ahead of the final release, Microsoft has announced the release date and schedule.
Currently there are a lot of bugs in Windows 8.1 Preview. The most obvious being the lack of upgrading capabilities over earlier Operating Systems like Windows 7 and Windows XP. It is also buggy when upgraded from Windows 8. Some users have reported that their installed programs were no longer working when they upgraded from Windows 8 to Windows 8.1 Preview.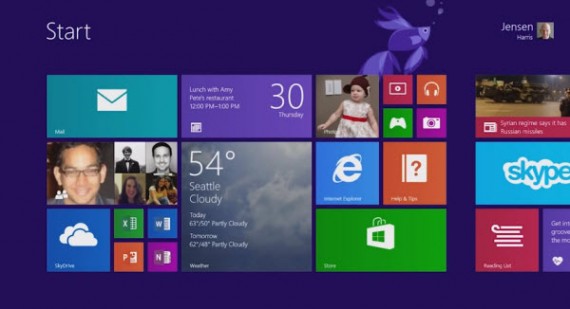 Windows 8.1 RTM will first be released to TechNet and MSDN subscribers and then to the general public. This is the same process as followed in the release of Windows 8. If everything goes fine, Windows 8.1 will be available to general public in October or November 2013.
Windows 8 was released to TechNet and MSDN subscribers on August 1st, 2012 and general availability date was October 26th 2012. If Microsoft follows the same path with Windows 8.1, the most probable release date of Windows 8.1 final will be in late August and the general availability will be pushed forward in November or December.
Here is the complete video of Microsoft Worldwide Partner Conference 2013:
httpv://www.youtube.com/watch?v=LDnaJXjOYDI
What are your thoughts about Windows 8.1? Will you be upgrading to Windows 8.1 immediately after it has been released or wait for reviews to come in and decide later?