Skype has been updated to version 6.2. Microsoft has recently released Skype 6.2 with two major features including a redesigned toolbar and eGifting. I was unable to update Skype through the "Check for Updates" help menu so I had to download it and upgrade to the latest version manually.
The new toolbar introduced in Skype 6.2 makes it easier for the user to do different actions like calling phones, creating groups, adding contacts etc. There are four buttons on the toolbar. It has been fixed and will not scroll.
Another update for Skype includes the feature of eGifting. eGifting means that when you get a birthday notification for anyone in your Skype contacts list, you will also be able to send your Skype credit as a gift to the birthday person.
Here is the complete change log for Skype 6.2 for Windows:
New top toolbar with all major actions together in one place.
Send eGift to friend who has a birthday
Added option to send IM with ctrl+enter.
Computers with Intel Pentium 3 or similar CPU's, which do not support SSE2 instructions, are not supported anymore.
Let's go through some screenshots of installing the new Skype.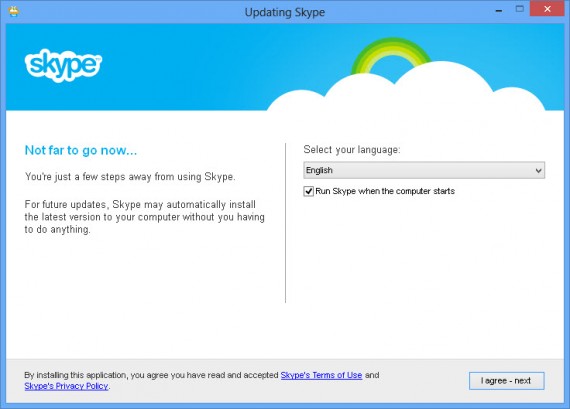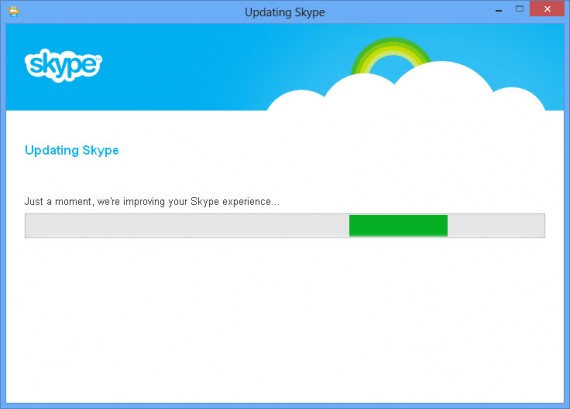 Direct Download Links for Skype 6.2 full offline installers
Download Skype 6.2 for Windows Desktop offline installer
Download Skype 6.2 app for Windows 8 (Microsoft Store link)
Get Skype 6.2 on your Windows Phone
Download Skype 6.2 for Android (Google Play link)
Download Skype 6.2 for iPhone (iTunes Store link)
Download Skype 6.2 for iPad (iTunes Store link)