I have already written about downloading Windows Live Essentials 2011 full setup which also includes Windows Live Messenger 2011 and also how to disable file transfer warning for Windows Live Messenger. Today I want to discuss how we can change the default location where the files transferred and shared from WLM are saved. The default location is C:\Users\Username\Documents\My Received Files.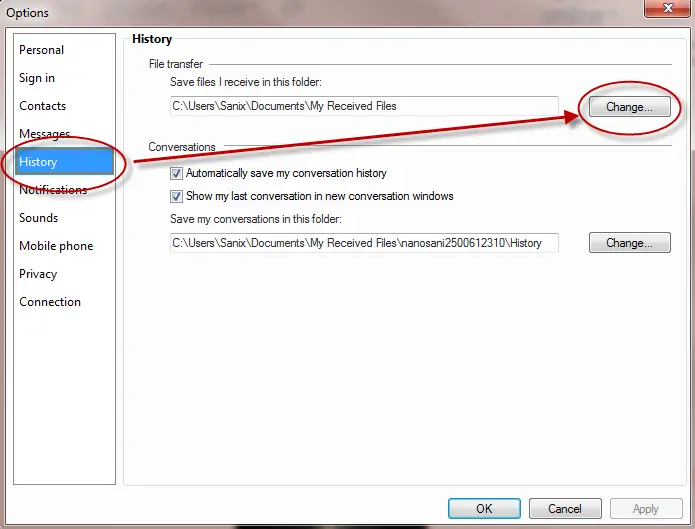 If you want to change this location to any other customized location, just follow the steps below:
Open Windows Live Messenger
Go to Tools (Alt – T) –> Options –> History
In the right hand pane, you will see the default folder in which the files transferred through Windows Live Messenger are saved.
Click on Change button to change the default location and select the location in which you want to save your received files.