Google has released a new version of Google Drive. The latest version at the time of this writing is 1.9.4536.8202. The new Google Drive 1.9 offers some exciting changes the the software. First of all, the users will see a clear improvement in synchronization and download speeds.
The download speeds will improve by 50% in the version 1.9. The speed improvement can be higher if you have smaller files in your Google Drive account. Let's discuss some of the new and improved features of Google Drive 1.9.
Now Google Drive comes with a dedicated context menu item. When you right click on any file in Google Drive folder, you will see a new Google Drive context menu item which can be use to either share the file of view the file on the web.
Offline access to Google Docs
Now you will be able to access Google Docs in offline mode. This means that you don't need to have any Office suite installed on your computer in order to view or edit the documents in Google Drive which you are not connected to the Internet. The only requirement for this to work is that you must have Google Chrome installed on your computer.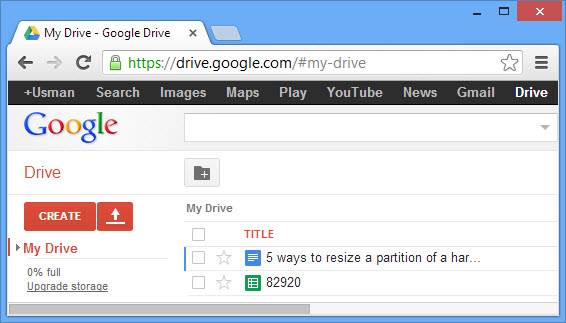 Once you have installed Google Drive 1.9, you can go to drive.google.com in Google Chrome. It will open in offline mode if you are not connected to the Internet. You can edit the documents. The changes will be synchronized when the computer connects to the Internet again.
Faster downloading
Google has optimized how Google Drive downloads and synchronizes files locally. Now the users will be able to see download improvements of over 50%.
Download Google Drive
For downloading Google Drive from drive.google.com, you will need to sign into your Google account. Here are the direct download links to the latest Google Drive installers:
Google Drive 1.9.4536.8202 offline installer direct download link [29.7MB]