Microsoft Visual Studio LightSwitch is another addition to the Visual Studio Suite of development tools. LightSwitch is a development tool to create high quality business applications for the desktop and the cloud.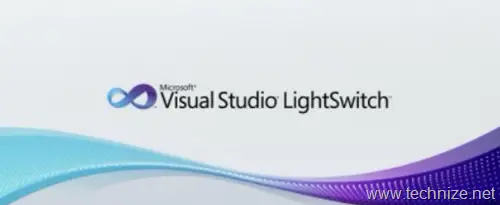 LightSwitch contains some pre-configured templates that you can use to perform business tasks easily without much work. The templates include easy input of data, quering the existing systems and data, displaying the data in different formats, search features that require little or no code and user input validation. Another good feature of LightSwitch is that it contains visual skins which we can apply to our application to give our application a unique and professional look and feel. You can also integrate Visual C# or Visual Basic code inside your LightSwitch applications.
There are several supported databases and other sources from where we can extract the information we want. This includes Microsoft SQL Server, Microsoft SQL Azure, Microsoft Sharepoint Server, Microsoft Communication Foundation and many other third party sources and then export the data to Microsoft Excel for further analysis. Since LightSwitch applications use Microsoft Silverlight, you can easily use the same application on any platform that supports Silverlight including desktop or the cloud.
Visual Studio LightSwitch is still in beta and can be downloaded from the link below:
If you want to learn LightSwitch, Microsoft has also provided LightSwitch Training Kit which contains demos and labs that can help you to learn LightSwitch easily. There are also hands-on labs available that will enable you to build and package LightSwitch applications.
Download LightSwitch Beta Training Kit
Here's a quick video to get started with LightSwitch.
You can visit LightSwitch Team Blog for more advanced information and tutorials.