If you remember that Skype 6.5 had been released with video messaging support. That was a major feature update. But now Microsoft has released Skype 6.6 which enhances the existing features. Video messaging feature has been optimized further.
Skype 6.6 is a minor update which concentrates on ensuring consistent user experience on every device Skype is installed. You can right-click any Skype contact and select "Send Video message" to record and send a video message. A maximum of 3 minutes of video message can be recorded.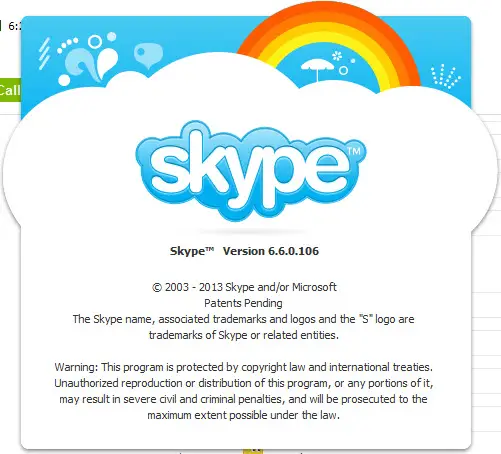 Apart from the video messaging enhancement features, 7 issues have been resolved. Here's the list of resolved features:
Screen share: Doesn't work when restarted a second time for users on 6.1 version.
Video messaging: Cannot playback video on Windows XP
Hanging: Client hangs when hovering over heart emoticon
Crashing: Skype crashes when resuming PC from sleep
File sharing: After cancelling transfer by recipient, cancelled transfer is not shown to sender
Lync contacts: After adding phone number to a Lync contact, information is not shown in their profile
Video calling: Changing camera stops video call in progress
Skype 6.6.0.106 can be downloaded from the following direct download links:
Skype for Windows Desktop 6.6: SkypeSetup.exe
Skype for Mac 6.6: Skype_6.6.0.467.dmg