Microsoft has released the new version of Skype. Skype 6.1 comes with complete integration with Microsoft Outlook and many enhancements and features. Now the users who are using Outlook along with Skype will be able to send instant messages and call call to any Skype ID, mobile or landline right within Outlook.
The most visible visual change in Skype 6.1 is the change in user profile. Now you will be able to see the same contact information whether you are in Outlook or on Skype.  The contact information will automatically get synced between Outlook and Skype.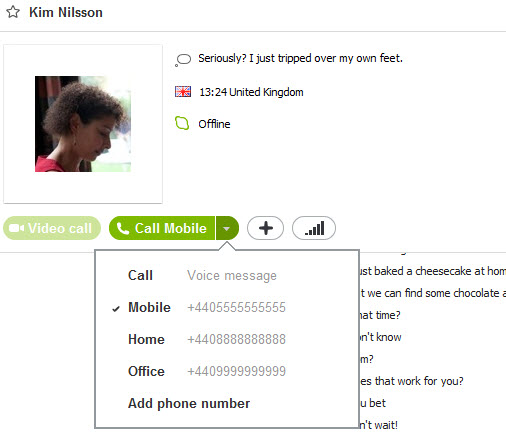 Another feature that is added to Skype 6.1 is the enhanced search for contacts to add in Skype.  Now Skype does not open a new window to search for contacts to be added to Skype. Rather, it will use the contacts pane which features a search field and lists all the contact results below the field. If the contact you are searching for is already in your Outlook contact list, it will automatically be added and all the information will be updated accordingly. Otherwise, Skype will list down possible matches.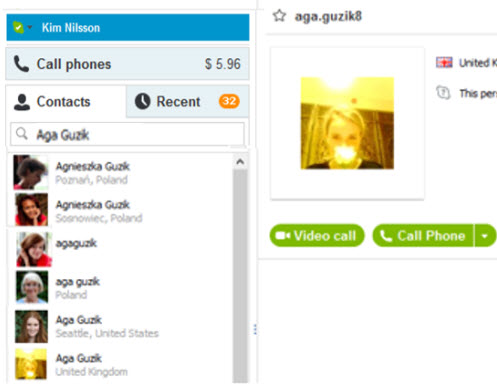 The good thing about new Skype is that after you have installed Skype 6.1, you will be notified about these new features by a pop-up so that you may be able to explore all the new features and get familiar with the new Skype.
When I got the news of Skype update, I tried to update Skype using the update function inside Skype but it said I have already installed the most recent version of Skype. So I had to download the new Skype manually and then installed it. While the Skype updater may take some time to update your installation of Skype, you may want to download the offline installer from the below given links and run the update yourself to install the most recent Skype 6.1.
Looking into the properties of Skype setup file, it seems that the latest version of Skype is 6.1.60.129.
Download Skype 6.1 for Windows Desktop offline installer
Download Skype 6.1 app for Windows 8 (Microsoft Store link)
Download Skype 6.1 for Business
Get Skype 6.1 on your Windows Phone
Download Skype 6.1 for Android (Google Play link)
Download Skype 6.1 for iPhone (iTunes Store link)
Download Skype 6.1 for iPad (iTunes Store link)
I was not able to grab the direct download link for Skype for Mac. It would be great if someone is able to share the direct download link in the comments.