Unlike previous versions of Windows, Windows 10 does not let you turn off Windows updates completely or permanently. This might be useful if you do not want to miss updates as the Windows updates come with a lot of bug fixes and provide extra features too. But this can too cause a problem by downloading the updates in the background and making your computer slow.
The settings related to updates in Windows 10 only provides 2 options, among which there is no option of completely turning off the updates.
But There are a few a methods that can help us completely turn off these updates:
Disable Windows Update service:
Windows services are the programs that run in the background. They control various actions and applications and double clicking them will open their properties.You can even pause, restart or stop services if you want. Some of these services are also related to the Windows update and we can simply stop it from here.
Open the run box by pressing the Windows Key+R keys
Now type services.msc and press Enter.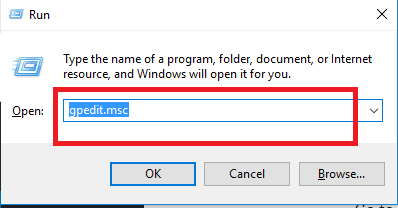 It will open the services for you, now find Windows update and double-click it. It will open it's properties.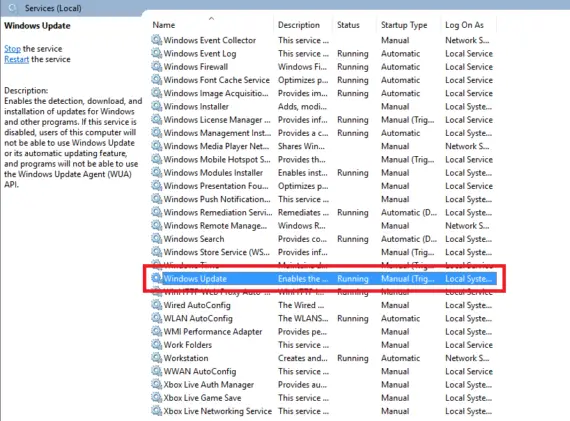 In the startup Type, select disabled from the drop-down menu. Click apply and then OK.
This will turn off the automatic updates.
Meter you network connection:
A metered network connection means that it will give a certain limit to your network or WI-Fi connection. By doing it will not let any background downloading occur and hence ultimately stop any windows update download in the background. So in order to do this:
Go to the Windows Settings by typing settings in the search bar.
Now click on Network and Internet.
Now click on the Wi-Fi / Ethernet connection that you want to meter, now select advanced settings.
Turn on the set as metered connection option.
This will limit you network connection
Change Group Police Editor Settings:
Group policy controls the working environment of various user accounts on Windows operating system. It manages operating system, applications and various user settings.By using the group policy editor we can change the settings of Windows updates and control it as we want.
In order to open group policy editor. Press windows button+ R to open run , now type gpedit.msc and click ok.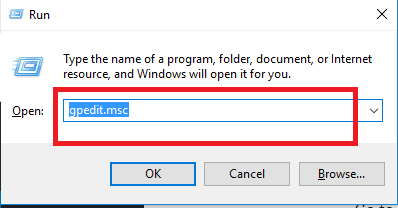 Go to Computer Configuration > Administrative Templates > Windows Components > Windows Update.
Now double-click on configure automatic updates
Select Disabled from the left side of the screen and click ok.
Note: If you are unable to run the group policy editor it may be because you are using a Windows 10 home edition, so in order to install it on your edition follow the steps in this article.
Link: https://www.itechtics.com/easily-enable-group-policy-editor-gpedit-msc-in-windows-10-home-edition/
Disable Windows Updates from Registry:
Windows registry is a data-base that stores low level settings regarding the Kernel, driver, accounts security etc. So by editing these settings we can easily disable the Update of Windows.
In order to open Registry editor press Windows button+r and type regedit and click OK.
Now go to HKEY_LOCAL_MACHINE-> SOFTWARE -> Policies->
Microsoft->Windows .
Right-click on Windows and select new and select key. Name this as WndowsUpdate and click Enter.
Now right-click this newly created WindwsUpdate file and select new->key. Name this as AU and click Enter.
Now right-click on this AU that you created and select new->
DWORD (32-bit) Value. Name this as AUOptions and click enter.
Double-click this newly created key and change it's value to 2, which is taken from these four options of Windows update:
2: Notify for download and auto install.
3: Auto download and notify for install.
4: Auto download and schedule the install.
5: Allow local admin to choose settings.
There you go, these are some very diverse and easy methods that help you stop Windows from auto-updating.