Download Angry Birds Game Theme for Windows 7
Angry Birds game is the most popular game on the mobile market. Since now a version of Angry Birds is also available for Windows, now the game addicted people can relax their mobile phones and play the game on their computers. The game is very simple and addictive as it only requires the user to aim and break the blocks and beat the pigs to get the birds' stolen eggs back from the pigs.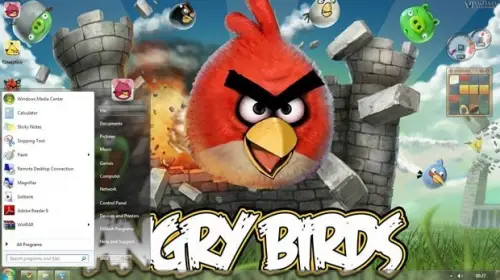 The good news is that now your computer can wear the theme of Angry Birds. Yes! Angry Birds theme for Windows 7 is now available for download and installation. The theme consists of 20+ game hi-res wallpapers, game sounds and birdie icons which makes our desktop and computer look like the game itself. Angry Birds theme for Windows 7 can be downloaded from vikitech page.